Classic Closet Kit 1200mmx1800mm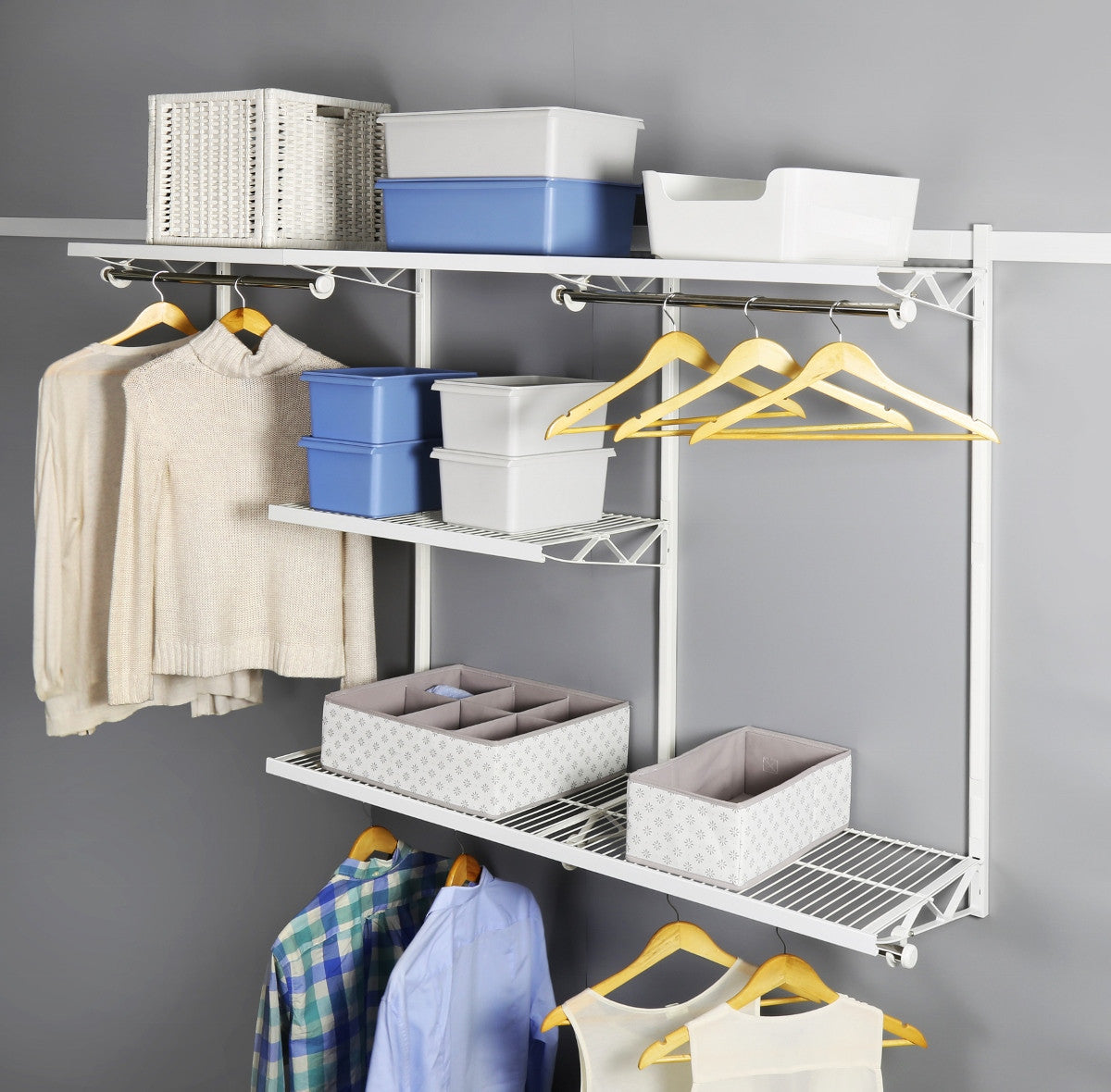 If you have limited space and need a closet solution this is ideal.  The horizontal rail is 1.8m , vertical rail length is 1.2m. 
The kit includes a 1.8m shelf, 1.2m shelf & a 60cm shelf, 2 x 600 mm rails and a 1.2m rail.  Shelf height is adjustable.
Dimensions: 1175 cm (H) x 1770 cm (W)  x400 cm (D).
Product Code: LSHV5