Closet Kit 1200mmx1200mm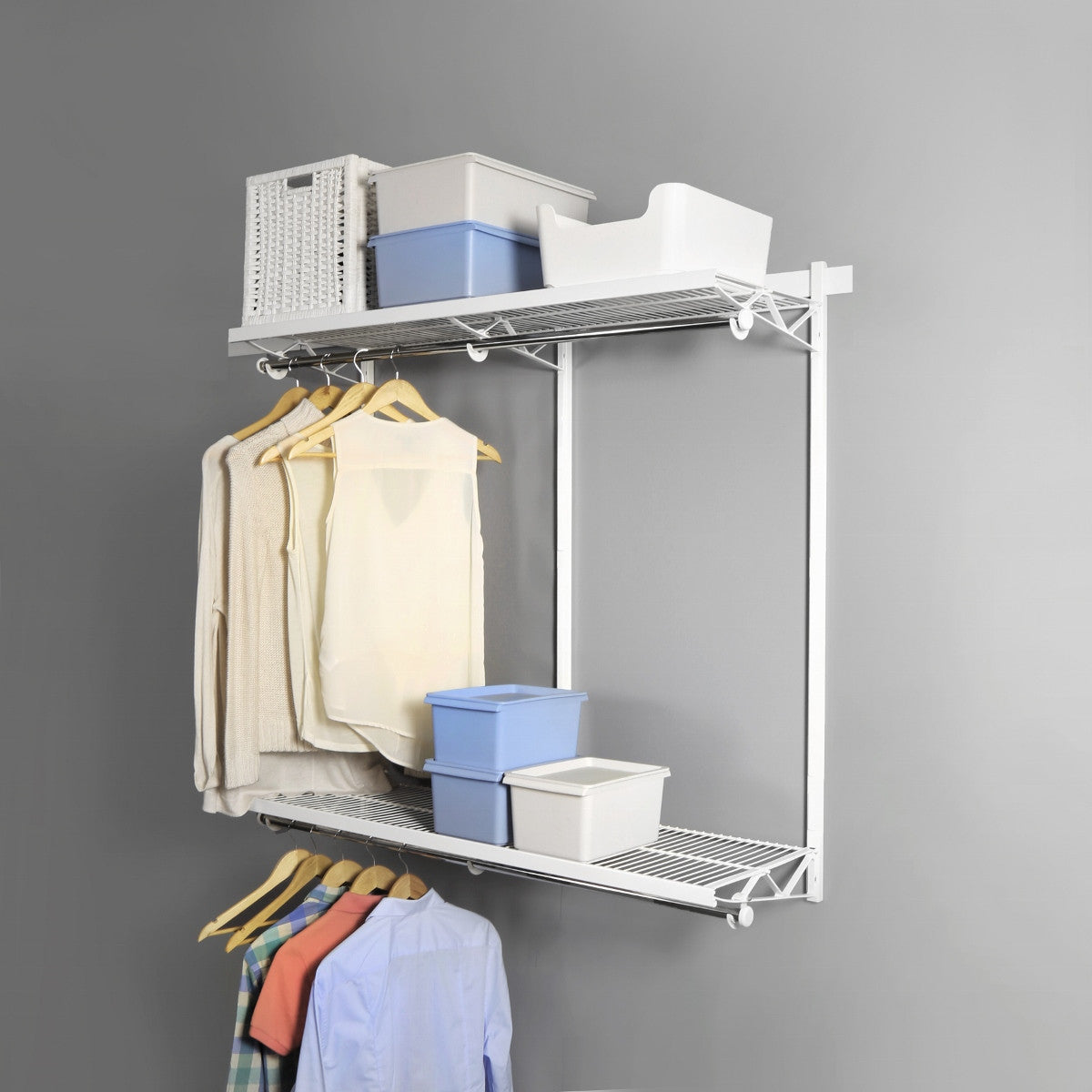 If you have limited space and need a closet solution this is ideal.  The horizontal rail is 1.2m, vertical rail length is 1.2m. 
The kit includes 2 x 1.2m shelves, 2 x 1.2 m rails.  Shelf height is adjustable, maximum spacing is 1.2m.
Dimensions:1175 mm x1190 mm x400 mm.
Product Code: LSHV4