Ball Basket Storage Solution Kit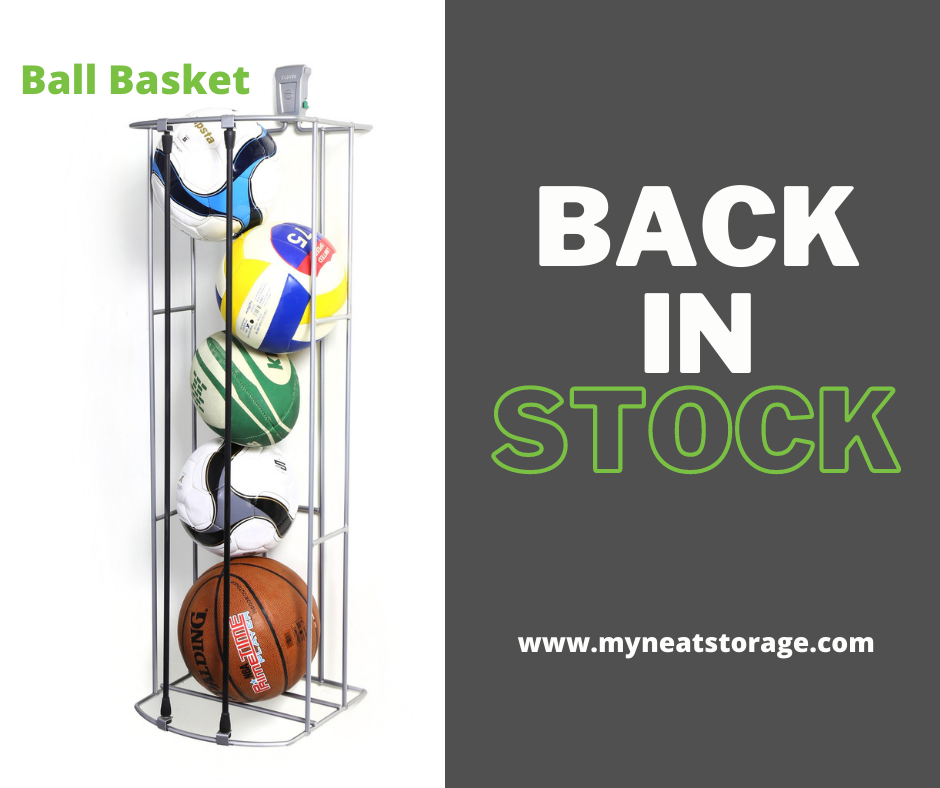 The perfect solution for all you sporty types who have numerous balls floating around.  Store them all easily and tidily in our Ball Basket Rack!
Each basket can hold 5-8 medium sized balls and it also comes with a mounting block so you can add it to your wall easily.  Or, if you prefer, clip it into one of our rails.