Hose Storage Hook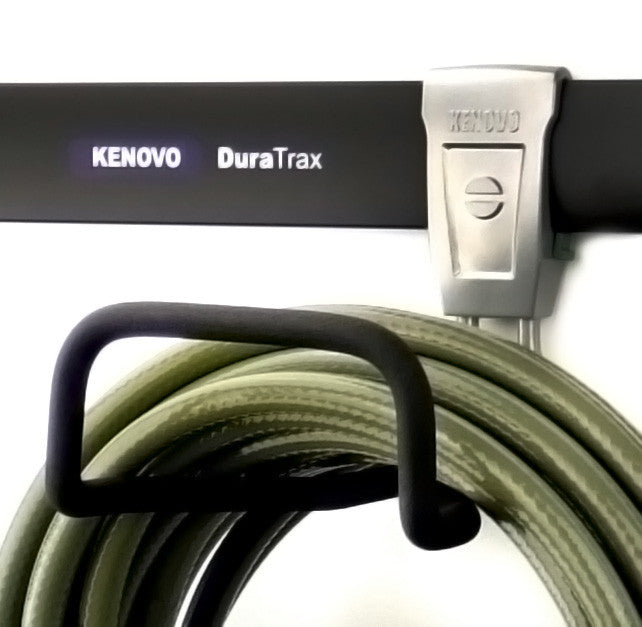 A very useful hook for storing hoses and extension cords.  It quickly snaps into place on our Duratrax mounting rail and has a load capacity of 20kg.
Perfect for use in the garage, it has a "soft grip" coating protects it from scratches and resists rusting, chipping and cracking.
Dimensions: 220x140x150
A rail (GSR1) or large mounting block (GSR2) are required.