Vertical Bicycle Storage Kit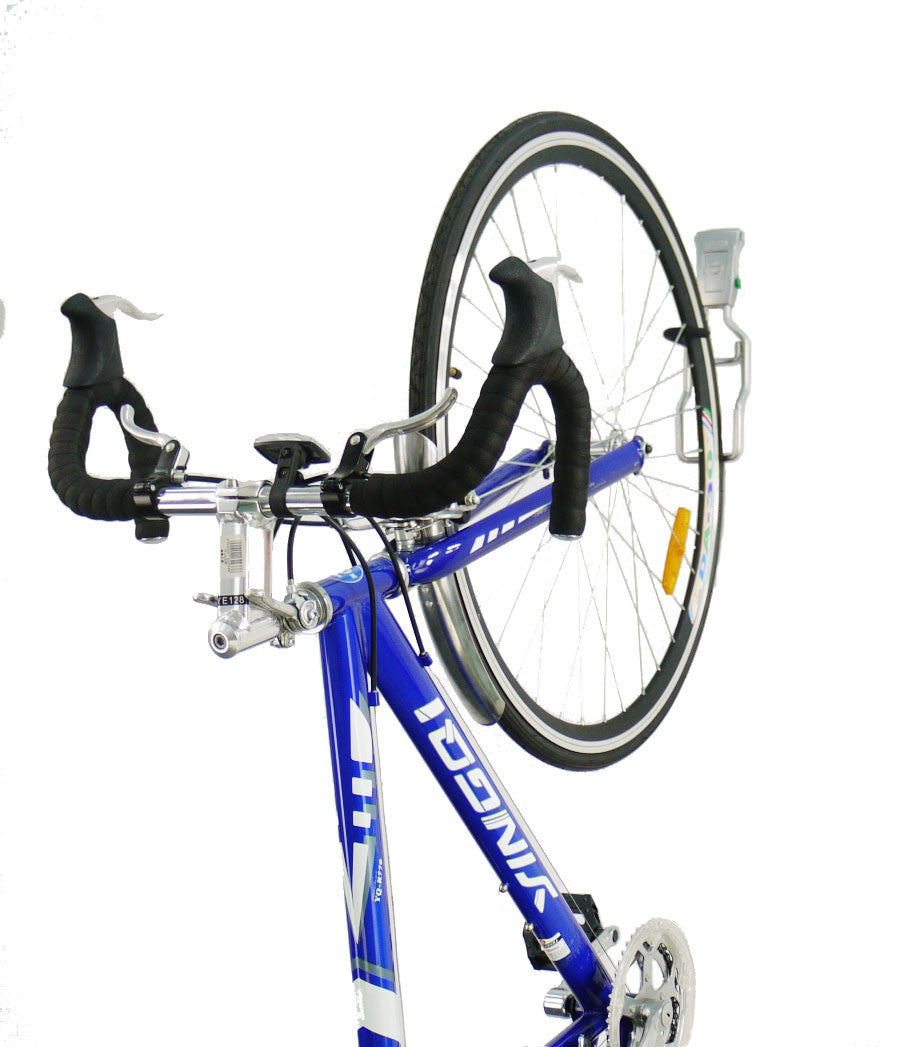 An ideal solution to solve your bike storage problem.  No longer will your bikes lean against the wall, fall over and break, or make your area look cluttered.
Our Vertical Bike Storage Kit is the solution you've been looking for.  The kit comes with:
1 x large mounting block to easily install on your garage wall
Dimensions: 133x92x300
Need more than one?  Why not add a length of rail to your garage wall and add in as many vertical bike storage hooks as you need.
How do you install?  Click here to find out more.